What to do and how to store yerba mate?
Today, we are going to explain what to do and how to store the yerba mate that you bought to overcome quarantine.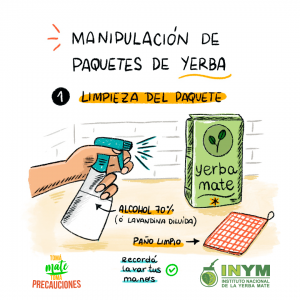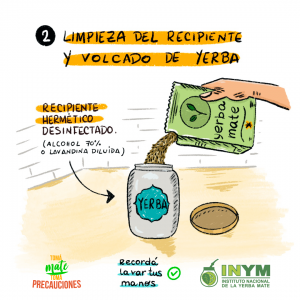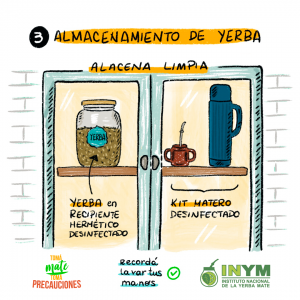 Hands washing is a must before handling food and after any situation or shift of activity that may contaminate your hands. This habit is the golden key.
Yerba mate is a food. The World Health Organization (WHO) recommends the following steps when it comes to manipulating packaged or canned food:
Clean the packet by spraying it with 70% alcohol or diluted bleach.If the packet is made of a material that cannot be wetted, wash your hands very well before opening it and dump the yerba mate into a container. Try not to contaminate the product.
In line with the WHO Food Handling Manual recommendations, we advise storing the yerba in hermetic containers which can be easily cleaned. Then, wash your hands correctly once again.
This is the ideal moment for cleaning storage spaces thoroughly. For products that do not require refrigeration or freezing, as yerba mate, it is important that they are fresh, free of humidity, ventilated, clean and, if possible, separated from walls, ceiling and floor by a minimum of 15 centimetres.
Let's take care of ourselves. We count on you
Remember to share this post among your friends and family, but not the gourd.
#StayAtHome #IStayAtHome
#coronavirus #quarantine
#mate #DrinkMate #BeCareful
Comments
Leave us your comment